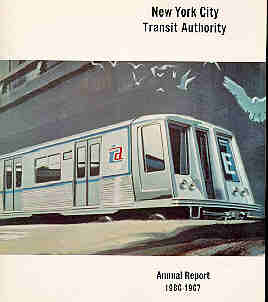 [7790]  1967 ANNUAL REPORT NYC TRANSIT, SUBWAY, BUS
SKU:
This is a New York City Transit Authority Annual Report for 1966-1967 fiscal year. This annual report is about the New York City owned Subway and Surface Transit Systems. This RARE 8 1/2 by 11inch book of quality paper has 24 pages of text, publicity photos, operating information, facts and figures. This
collectible book is in MINT-NEVER OPENED condition.