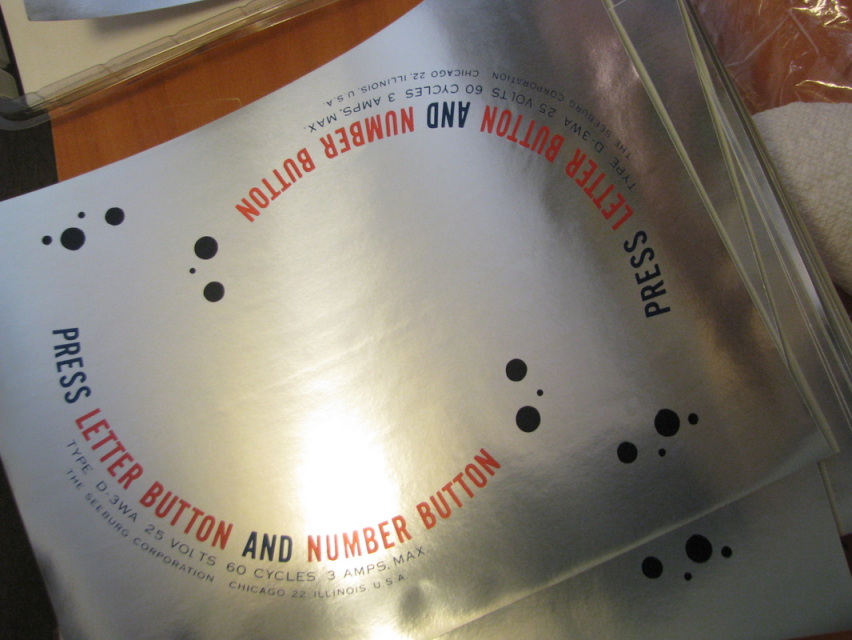 SEEBURG JUKEBOX WALLBOX 3WA PRESS LETTER PRESS NUMBER DECAL
SKU:
This is a SILVER FOIL LABEL for placing over an exisiting PRESS LETTER PRESS NUMBER plate that goes on the cover of a Seeburg 3WA. These are usually scratched. This self adhesive silver foil label will go over the silk screened aluminum plate on your wallbox cover and will need to be trimmed.

The dark circles on the label are where the screws go and are behind the pilasters. I have found the easiest way to insure a good fit is to take a piece of wood and put a #8 screw through one hole on either side to hold both the label and the plate intact. Make sure the plate is cleaned thoroughly and there is no dust, dirt or any other obstruction. Then find a place somewhere in the middle of the label that you can remove the backing and begin adhering the label to the plate. Be careful to remove any air bubbles. Then with a razor, cut off any excess label.

Each sheet measures 8.5 x 11 inches and has TWO labels printed on it.