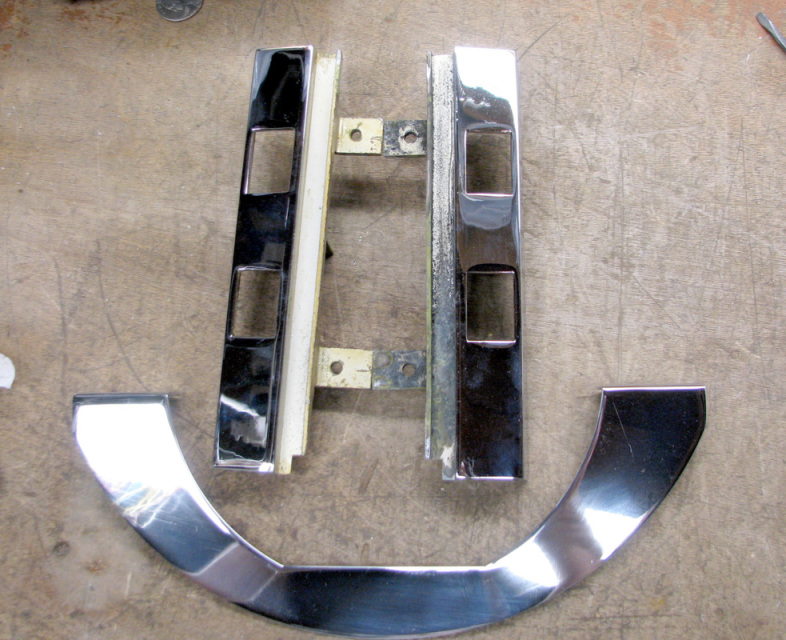 SEEBURG 3WA JUKEBOX WALLBOX RE-CHROME PILASTERS and GLASS TOP COVER RING
SKU:
There were many different variations of the Seeburg 3WA series wallboxes. One was a deluxe model that had chrome pilasters (coin indication windows) and a chrome cover glass top cover ring.

These pilasters have been re-chromed and will upgrade your present Seeburg 3WA wallbox to a deluxe model. The chrome as opposed to the hammertone paint does make a difference!

You can also send us your old pilasters and cover ring and we will give you a $40 credit.