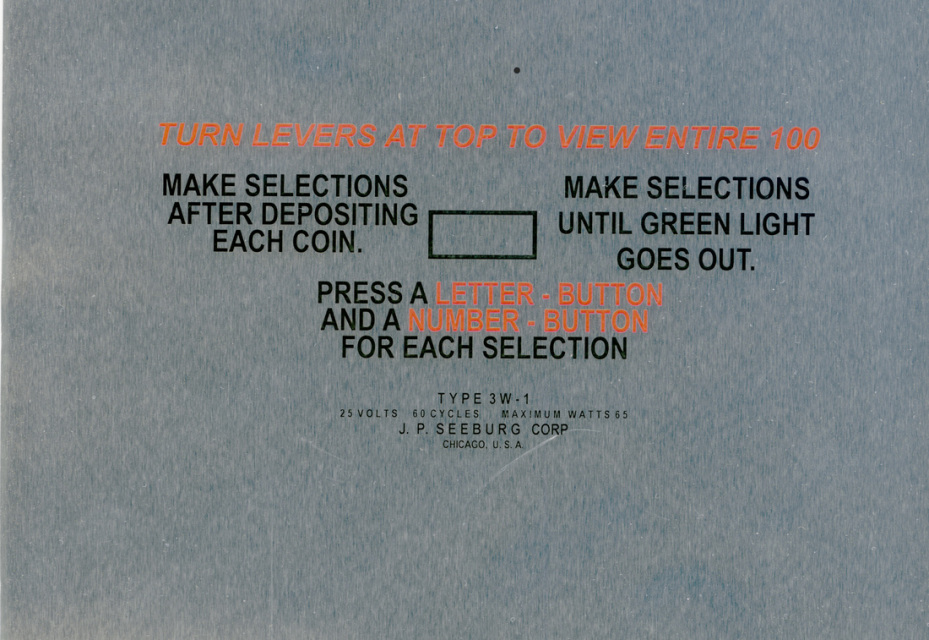 SEEBURG JUKEBOX WALLBOX 3W1 PRESS LETTER PRESS NUMBER DECAL
SKU:
This is a SILVER FOIL LABEL for placing over an existing PRESS LETTER PRESS NUMBER plate that goes on the cover of a Seeburg 3W1. These are usually scratched. This self adhesive silver foil label will go over the silk screened aluminum plate on your wallbox cover and will need to be trimmed.

First carefully cut out the square in the center of the label with an exacto knife or razor blade. Then carefully place the label with the back removed starting in the middle of the label centering the square hole on the label with the square hold on the wallbox plate. Press outward to remove any air bubbles and carefully trim any excess labels from the plate.

BE SURE TO THOROUGHLY CLEAN AND DEGREASE the plate before attaching the label. Lacquer thinner works great.

Each sheet measures 8.5 x 11 inches and has TWO labels printed on it.