DATA SYNC WALLBOX ADAPTER w transformer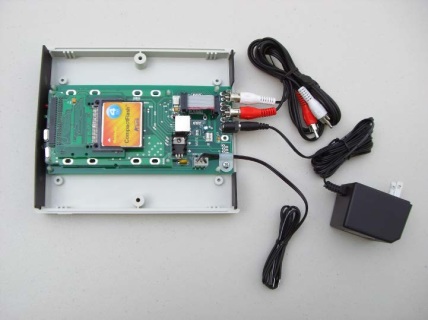 This is sold complete with transformer, plugs and all wiring. Simply connect the red/white RCA plugs to any stereo, home theatre system or amplified speaker. Plug in the 9 volt adapter into a household electric socket. Connect the three color coded wires to the wallbox and you are all set! Email and phone tech support available as well. 25VAC TRANSFORMER WALLBOX INCLUDED! $50 DISCOUNT WITH THE PURCHASE OF ANY WALLBOX!
DATA SYNC ENGINEERING WALLBOX ADAPTER


Player System for Wallbox Selectors




Features Background Music Play & Wireless Remote



The WB-MP3 is a Compact Flash memory card music player for vintage jukebox wallboxes. Make selections on the wallbox and instantly your songs are played, one by one, in the order received. Any number of the same wallbox models can be connected to the player. Setup is
easy, create folders (or playlists) on your memory card, store the wallbox song files in the folder, program your wallbox type and your ready to go.
The Background Music feature allows non-stop music play when all wallbox song selections have been played. From the wireless remote, you can choose the starting play from any folder and song number. Up to 100 folders (00 to 99) each having up to 100 songs (00 to 99) provide remote access for up to 10,000 songs. Background song plays auto-increment through all song files and folders and also remembers the next song to play at each power-up. A new wallbox selection can be programmed to either cancel the current background
play or wait until the end of the background song before playing the selections.
A 6-foot stereo RCA cable provide the "line-out" signal for your external amplifier or you can connect to a set of amplified speakers. The wireless remote is used to control volume level, pause or cancel song play. The MP3 player supports all MPEG layer-III encodings at fixed and variable bit-rates up to and including 320kbits/s. A 24-bit DAC provides 96dB of audio dynamic range. The player works with any FAT32 formatted Compact Flash memory card which is compatible with Windows, Mac, Linux and other systems.